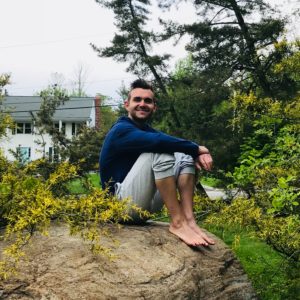 Our Mantra: With mindfulness, we heal physically, mentally, and gain understanding through experience.
Our Process: With a fully integrated approach to physical and mental health, we gain understanding and provide meaning to our healing journey. Through authentic practice, we experience healing in both mind and body.
Our Manifesto:
I believe we are all here to learn and grow into wholeness.
I want to be a mindful healing force for the world.
I know this to be true…our challenges are opportunities for spiritual growth.
This is what I stand for…living mindfully, in harmony with nature, and in service to humanity.
Words I live by…I am here to learn how to live and love more fully and freely every day.
Greg's Story
Greg Schmaus is the CEO of Healing 4D, a Holistic Health Practitioner, Shamanic Energy Healer, and Massage Therapist. He is the creator of "Healing The Mind," a 21 day holistic mental health program.
With a fully integrated approach to physical and mental health, Greg supports students across the world in gaining understanding and meaning to their healing journey.
Through his online programs and personal client coaching, Greg guides students and clients towards higher awareness, empowerment, and freedom in their lives through authentic lifestyle practices.
Over the past decade, Greg has coached countless clients with various physical and mental health challenges; integrating the lessons of many of his great teachers and mentors, including Paul Chek and Alberto Villoldo.
His professional journey began with the CHEK Institute in 2013 studying Holistic Health and Corrective Exercise.
In 2017, Greg was inspired to earn credentials as a Licensed Clinical Massage Therapist and Bodyworker through The Institute for Therapeutic Massage.
Following his studies with ITM, he enrolled and completed The Four Winds Light Body School studying Shamanic Energy Medicine in 2020.
Greg believes that we are all on a unique healing journey that paves the way back home to wholeness.
Greg's personal journey healing from various physical and mental health challenges is the foundation of each one of his coaching programs.
With this foundation, Greg is able to coach and teach his students and clients from a place of authentic embodied experience.