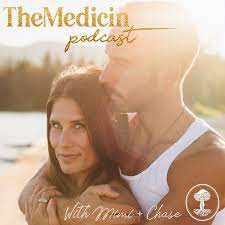 I recently had the amazing opportunity to connect with Chase and Mimi on The Medicin Podcast.
Chase and Mimi are amazing practitioners, podcasters, and content creators. They are so genuine, authentic, and curious explorers of all things holistic health, healing, and the human experience.
In this episode, we explored:
What God means to us and why that question is so important when it comes to the healing process
What are the root causes of anxiety, depression, and OCD
What are some simple and practical tools to reduce stress and experience more peace and stillness
And so much more!
Click here to listen to this amazing podcast exploring Anxiety, Depression, OCD, and Healing the Mind.
And if you enjoy this episode and feel ready to take a deeper dive into your own healing journey, all listeners get a 20% off discount in their enrollment in Healing The Mind: A Journey to Wholeness by going to healing4d.com/htm and using the code PODCAST20 at checkout.
Lots of love,
Greg Schmaus