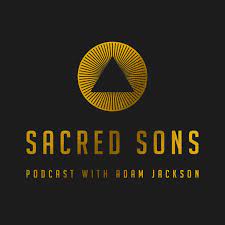 Hi my friend,
I hope this email finds you healthy and well.
I recently had the amazing opportunity connecting with Adam Jackson on The Sacred Son's Podcast.
Sacred Sons is an amazing organization that facilitates retreats to support the healing of men.
The truth is that men in our culture are struggling.
We have lost the presence of brotherhood, tribe, and any initiation process that carries an individual from boyhood into manhood.
The result of this is a lot of boys in adult bodies who get overly consumed with money, sex, and power as their only expression of masculinity.
In addition, as our general health has declined through poor nutrition, lifestyle management, and environmental toxicity, hormonal levels such as testosterone have declined significantly over the past few decades.
In this podcast I share about my own journey starting out as a very masculine athlete. As my journey unfolded and I began the healing process, I had to shed a lot of that armoring and reconnect with my own feminine nature.
This allowed me to learn how to truly feel my emotions, practice self love, access the witness, and learn the heart of surrender.
I am currently in the process of reclaiming my own masculinity, but from a more conscious, balanced place.
As Adam says in the podcast, "Sex, money, and power becomes creation, contribution, and command" when you truly heal your masculine nature.
I remember my mentor Paul Chek once saying, "A man is not yet truly a man until he can equally access the feminine inside of him."
I highly recommend listening to this podcast with Sacred Sons.
It was truly healing for me to have this conversation with Adam. It is rare to connect with a man that you feel 100% safe being open and vulnerable with from the start.
(I usually get nervous before podcasts but in this conversation I felt an overwhelming calm knowing that I was in a safe and sacred space with this individual).
Click here to listen to this conversation with Sacred Sons.
Lots of love,
Greg Schmaus
PS. If you enjoy this podcast and would like to take a deeper dive into your own healing journey, my new online program Healing The Mind: A Journey to Wholeness is ready to support you in that process. The HTM 21 day program goes into a lot of the material covered in this podcast, including the four survival archetypes. Click here and use the code PODCAST 20 at checkout to save 20% off.