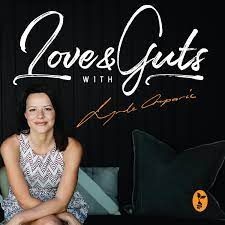 Hi my friend!
I'd like to share with you a recent podcast I recorded with a friend and colleague Lynda Griparic, an amazing Naturopathic Physician from Australia who specializes in all things gut health.
In this podcast, we explored some very important and relevant topics to what is going on in the world today, including:
My personal experience with COVID-19.
The importance of balancing the nervous system in order to heal from anything.
The four survival archetypes, which are at the root of much of our chronic dis-ease.
Why we must heal our story gap in order to heal from anything.
The essentials of living in harmony with the laws of nature.
The basic four steps of nonviolent communication.
And much more!
​Click here to have a listen to Love & Guts Podcast: Episode 225.​
If you enjoy this episode, please share it with anyone you feel may benefit!
Lots of love to you all,
Greg
PS. If you enjoy this episode and would like to take a deeper dive into your own healing, my new online program Healing the Mind: A Journey to Wholeness is ready to support you on that journey. Click here and use the code PODCAST20 to save 20% on your HTM journey!