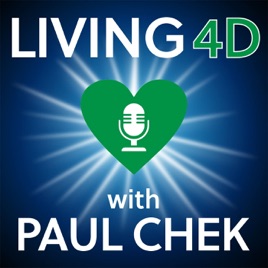 I recently had the opportunity to sit down for the second time and record an amazing podcast with the man, the myth, the legend Paul Chek.
Paul is the founder of The CHEK Institute and was my coach, mentor, and guide as I embarked on my own healing journey.
In this episode we dive into a wide variety of topics including:
Elements of shamanism that are necessary for our own healing
What the mind truly is and where it is located
How mind actually informs matter how to organize itself
The separation of mind and matter in science and medicine
The root cause of our current mental health crisis
How to work with our thoughts and emotions in a healthier way
The impact of diet and lifestyle on our mental and emotional health
And much more…
​Click here to listen to this incredible episode on Living 4D With Paul Chek. ​
If you enjoy this episode and feel ready to embark on your own healing journey, my new flagship 21 day online program Healing The Mind: A Journey to Wholeness is ready to support you on that journey.
All Living 4D listeners receive a generous 20% off discount by clicking here and using the code CHEK20 at checkout.