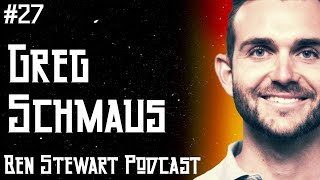 I recently had the amazing opportunity to sit down with Ben Stewart on his podcast. Ben is an incredible musician and film director. I have been a huge fan of his work for many years, so it was an honor to connect and share with him and his listeners on his podcast.
In this episode, we dove into some interesting topics including:
The importance of finding meaning and purpose in our challenges and healing journey
The importance of community, the I-We-All of relationships, and Non-Violent Communication
The Impact of past lives and generational trauma on our health and healing
Shamanism and working with entities (both positive and negative)
Healing the victim archetype
And much more…
​Click here to listen to this amazing podcast with Ben Stewart.
I also highly recommend checking out Ben's films and series on Gaia TV! You will also hear us both reference a mutual mentor of our's Paul Chek many times throughout the show.
To learn more about Paul's work, I highly recommend checking out his podcast Living 4D with Paul Chek (which I have been a guest on twice) and his full teachings at The CHEK Institute.
If you enjoy this episode and feel ready to take a deeper dive into your own healing, my new online program Healing the Mind: A Journey to Wholeness is ready to support you on that journey.
Simply click here and use the code BEN20 to save 20% to get started.
Lots of love to you all,
Greg