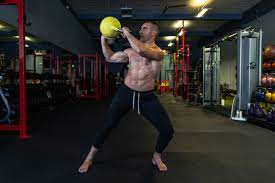 I recently had the amazing opportunity to connect with a good friend of mine Mike Salemi on an Instagram Live conversation.
Mike is an incredibly accomplished athlete and a world class strength and conditioning coach and holistic health coach.
In this conversation, Mike and I dove into all aspects of optimizing physical and mental performance.
We explored topics such as:
Managing our thoughts and emotions from a place of empowerment and authenticity
Performing vs. Connecting
The connection between the body, breath, nervous system, and our mental emotional state
How we can use the body to facilitate healing on a mental emotional level
Simple tips to balance the body and clear the mind to optimize performance
Understanding archetypes as the root language of our psyche
​Click here to listen to this amazing conversation with Mike Salemi.​
If you enjoy this conversation and would like to take a deeper dive into these topics and much more, my new online program Healing the Mind: A Journey to Wholeness can support you on that journey!
​Click here and use the code HEAL20 to get 20% off your enrollment!
Lots of love,
Greg Schmaus
PS. If you enjoy this conversation, please share it with anyone you feel may benefit. I also recommend checking out Mike's incredible online fitness programs! He is a true master of health and performance.